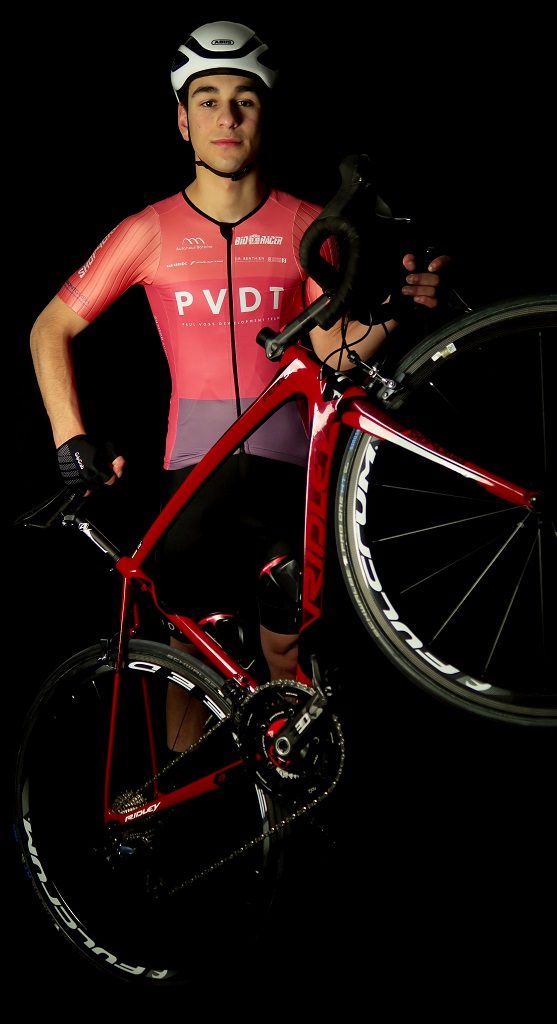 Paul Voss was a pro rider for several teams and wore the mountain jersey of the Tour de France and the Giro d'Italia. Today he helps young riders to make the step from the youth and U23 categories to professional cycling. As a team manager of his own development team and sports director of Team Wiggins and LKT Brandenburg he is in an expert in that field.
p2m: Paul, what is your main goal as a team manager for your 'Paul Voss Development Team' and as a sports director?
Paul: Winning is definitely not the main goal. I want to give my riders the possibility to become professional bike riders. That is why they have to experience hard races, the fight for a good position in the peloton and a general professional behavior.
p2m: How can you achieve those goals?
Paul: To be well prepared for pro races you need to ride hard races in the different youth categories. In Germany it is sometimes hard to find those races, that is why my team rides UCI races all over Europe. And there is also prove that this system works: We took a stage win at the Acht van Bladel in the Netherlands this year which is a very prestigious juniors race with several Pros like Mathieu van der Poel, Danny van Poppel or Jetse Bol winning it some years ago. Another important aspect is to raise the training to the next level. I'm not only talking about the amount of training or the intensity but also about the quality of training. That is why a powermeter is the essential training tool for me.
p2m: Which role does a powermeter play in developing young riders?
Paul: I have six very young riders in my team who do not have any experience in using a powermeter. After introducing them to training with a powermeter we collect all power data from races, tests and trainings. We can monitor their development throughout the season and have data for teams that might ask for them. Additionally, we can see their potential and have a glimpse at what they might be able to achieve. A powermeter is extremely important but it is not everything! I tell my riders to listen to their bodies and how to read races. The mix between using a power meter and those factors is the key to success.
p2m: From which age is using a powermeter sensible?
Paul: In my experience it makes sense to use a powermeter when you ride on an international level in the youth categories or when you are on your to U23. Before that it is more important to ride on instinct and to trust to the experience of your coach.