power2max power meters are versatile. Therefore, teams of various cycling disciplines use our power meters to optimise their training and to be able to pace their race efforts. CX SMP TEAM is a Cyclocross Team from Italy racing World Cups and CX races all over the world. We are proud to support them!
---
team name: CX SMP TEAM
founded: in 2008 as DD team, since 2015 CX SMP Team
riding with power2max: since 2017
discipline: Cyclocross
racing season: from September until February
riders: 4 professional riders + 3 semi-pros
victories: 2 times winner of FCI pro ranking, white and pink jersey at Giro d'Italia Cross, countless national and international CX races
---
Four questions for CX SMP TEAM
What makes your team special?
Our professionalism is certainly one of the main features of our team. This professionalism is shown by our riders and our complete staff. Not only the results are important but everything concerning the team. We try to provide our riders with a stress-free environment so they can fully concentrate on training and racing. But our team are not only riders, but also a physiotherapist, a bike engineer and a mechanic. Additionally, we decided to get a big motorhome for the races last year to be able to support our riders the best possible way.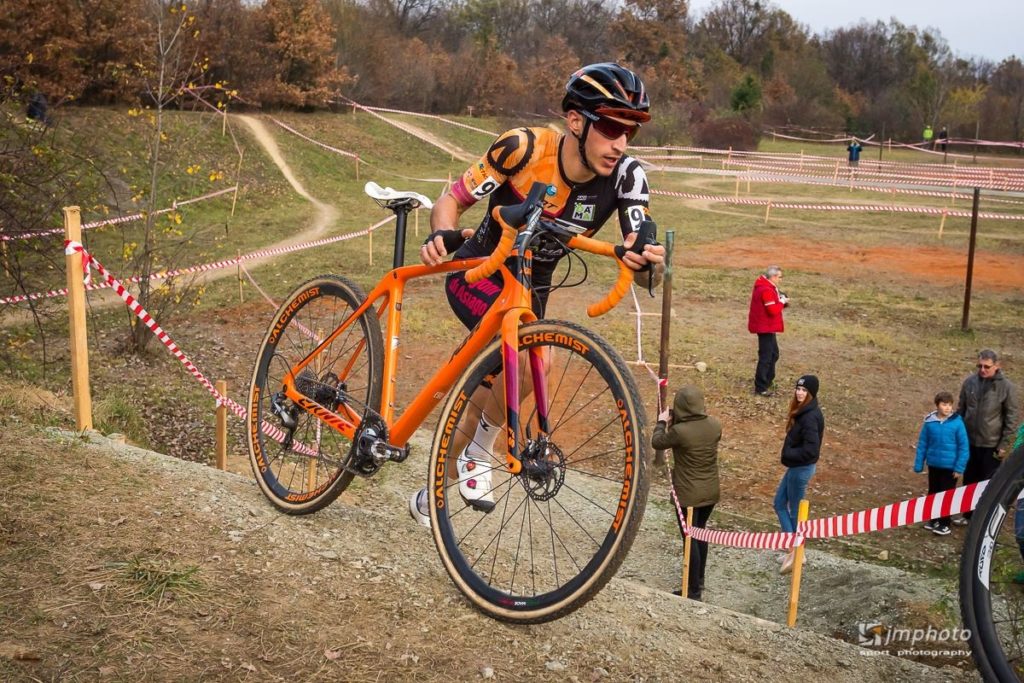 How does a power meter help you preparing for CX races?
It is the era of technology in cycling and also in CX cycling and a power meter is simply the best instrument to train with. Our riders do special workouts where a power meter is fundamental. They do highly intense intervals where the heartrate is not 100% correct because the recovery time between the intervals is simply to short and the heartrate cannot decrease fast enough.
Which properties must a power meter have to be able to survive CX races and training?
For CX training it is important to have a strong and water-resistant power meter because there is always mud and dirt. Additionally, the power meter could get a hit from a rock or an obstacle. The power meter must be protected from this kind of damage, that is why a spider-based power meter is the optimal solution. Since we are using power2max we did not have any problems concerning damages, wrong data or any failures due to moisture.
What is more important in a CX race: power or riding skills and techniques (like cornering or jumping etc.)?
A CX rider must have riding skills and knowledge of the course to be able to find the best line during a race. Additionally, there are technical factors which are important to race successfully, for example the correct tires and tire pressure. This is important because in one race the surface can be sand, forest, mud and ice. Those factors are important if you want to survive a CX race but when you want to finish on the podium you need to have power on top of that.