power2max is proud to able to support different teams all over Europe and we would like to introduce those teams to you . Today we present the Austrian MTB Team Grafikeria Centurion Racing. The members of the team are hobby cyclist and some of them are ambitious MTB amateurs.
---
team name: Grafikeria Centurion Racing
founded: 1st of January 2011
riding with power2max: since 2018
discipline: MTB Cross Country & Marathon
riders: 7
---
Four questions for Team Grafikeria Centurion Racing:
What makes you a team?
We are all very different. We come from very different corners of Austria, we have different ambitions and we also have different levels of performance. What connects us is the fun we have during mountain biking and the opportunity to have a good time together with like-minded people. We see each other mainly for the races, but often we also plan a few extra days, so that we can do something off the beaten track (usually on our MTBs, of course). In winter, we also meet for skiing and of course to talk about organizational issues. This is also very important, because all the members of the team have different tasks. One of us is in charge of our material, another one takes care of the race calendar, we have a team leader and someone who takes care of the sponsors and then we have two people who take care of Facebook and Instagram.
Why is it important to have a power meter on your MTB?
Actually, fun is our top priority. Even though, we have all kinds of riders in our team: from hobby riders to ambitious amateurs. Some of our teammates are very competitive and there is no way around a power meter. We've also noticed that the level of racing has been steadily increasing in recent years, and without structured and effective training, top ten finishes are no longer possible. With the power meter, you can easily get the most out of the limited time you have for workouts.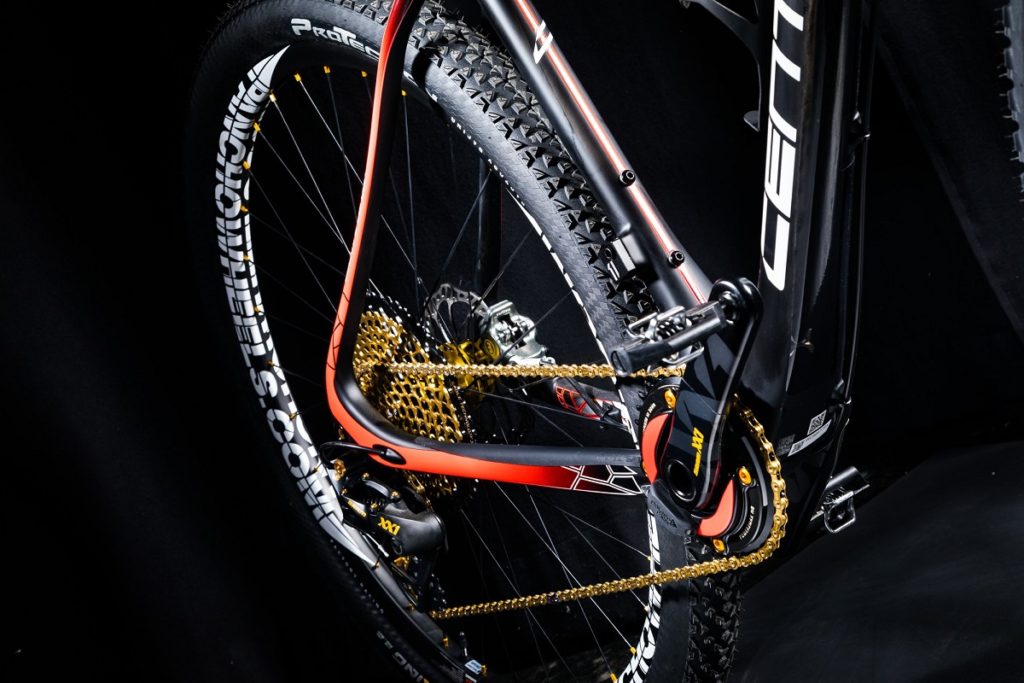 How does your everyday training look like?
It is very different, some of us are working and others are still studying at university. Also, the amount of training is quite different, ranging from a maximum of 10 hours per week to almost 20 hours. During a training camp, 35 training hours per week are possible too. Otherwise, we collect the most endurance kilometers on the road bike. There we can also train intervals, which is why we are riding with a power meter on our roadbikes, too. But of course we also train a lot on the MTB in order to improve our riding technique, but also to do specific training sessions for climbing and off road riding.
What are you planning for the upcoming season?
Our goals are very different, while some want to reach the podium of the Mountain Bike Challenge racing series here in Austria, others just want the experience of riding stage races. For example, the "Epic Israel" is a dream for some of us. Another goal for the nex season would be a good result in the amateur class at the UCI stage race in Ischgl.