We had the possibility to talk to Mikel Zabala, the headcoach of Movistar Team. Mikel is not only responsible for the countless victories of the team but also a well known scientist and professor for masters study of Cycling and Science and Cycling in the Faculty of Sport Sciences at the University of Granada, Spain.
power2max: What is your day to day business as the Movistar Head Coach like?
Mikel: To be honest, every day is different but entertaining! For example, on Mondays I collect all the data from what happened during the past weekend, sometimes this can be a complicated day. I talk to the riders, listen to them and analyze the data. Then, the rest of the week is less complicated, I can communicate with the riders through Whatsapp and phone calls. Nowadays we have training platforms that allow us to access the training data as soon as the cyclist finishes his or her workout. We can see where they rode, how they did their intervals, and their 5 second, 10 seconds, 20 minutes, 60 minutes peak power etc.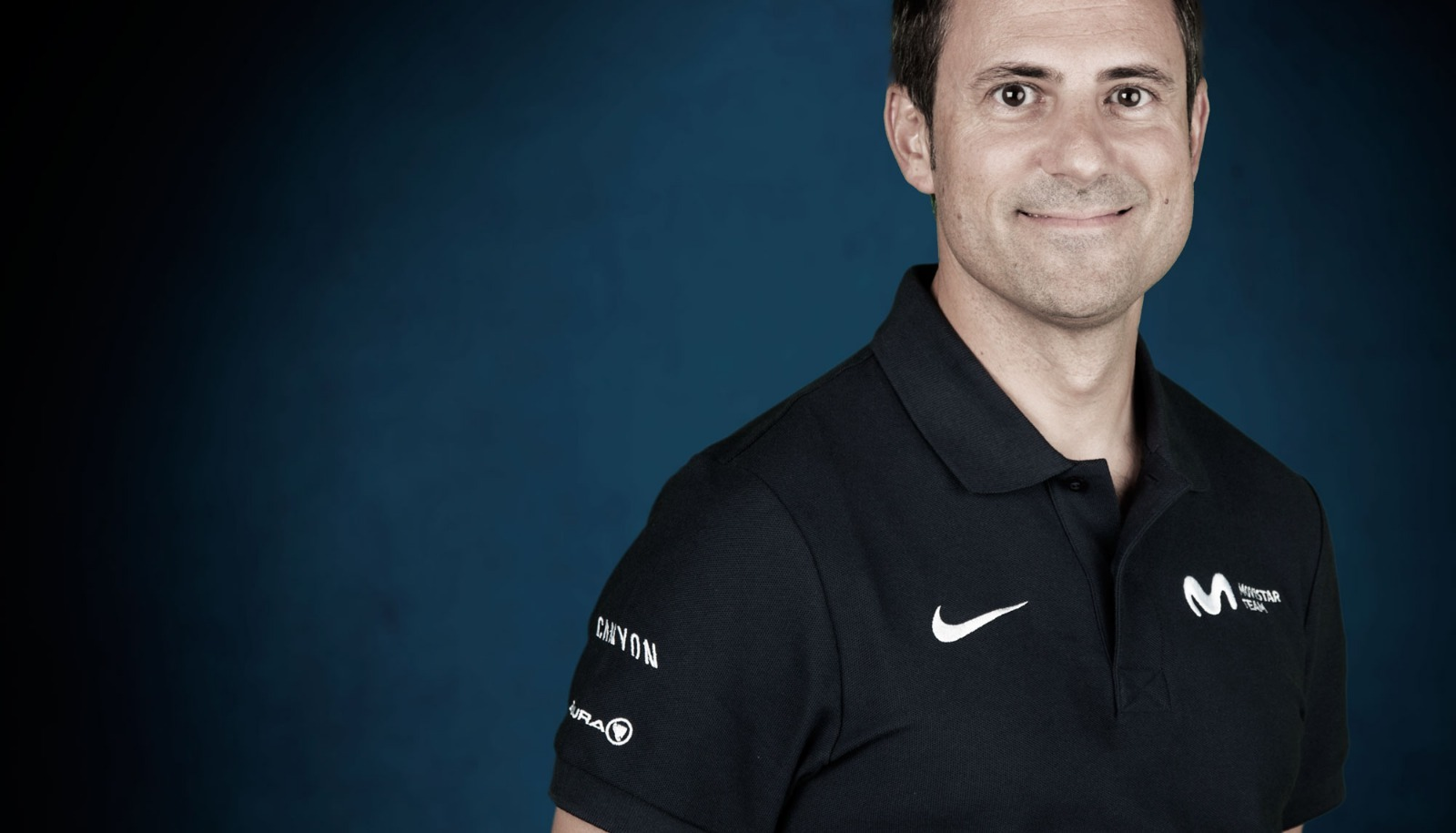 power2max: How does power2max help you and Movistar Team?
Mikel: power2max is a vital and essential working tool for us. Today in pro cycling not using a power meter does not make any sense. As a cycling coach your a almost blind without a power meter. It is like your second eye. You can use it on different levels: Just for the basics or you can gain really deep inside knowledge of the training and the cyclist. Without a power meter you do not have the most realistic and panoramic overview of what is happening. The power2mas power meter help us organizing and planning everything and they allow us to control the training workloads much better, they even give us the possibility of anticipating what may come.
power2max: How do you use the data collected during a stage race?
Mikel: We use the heart rate and the power to calculated the caloric intake of each rider. We do that every day. It is very important in a three week stage race to keep the riders full of energy. There are even some riders gaining weight during those races. In fact, this topic is so interesting that we will publish a scientific article of data we collected at the Vuelta a España.
Part 2 – about the Movistar Women's team, which physilogical factors make a good cyclist and Mikel's favorite workout for the Tour de France preparation