Mikel Zabala is the headcoach of Movistar Team and an experienced cycling coach and University Professor for sport and cycling. In the second part of our interview we talked about the Movistar Women's team, which physilogical factors make a good cyclist and his favorite workout for the Tour de France preparation.
power2max: In 2018 Movistar Team started a women's cycling team. Is there any difference between the women's and men's teams?
Mikel: No, they are almost on the same level of equipment, training methods and the technology they use. In the case of the women's Movistar Team they ride the same bikes, they have the same equipment and the same access to training facilities and technologies.
power2max: In addition to the hard work, perseverance, psychological skills, etc. which physiological factors you think are crucial for a cyclist to be successful?
Mikel: There are some important factors: one of them can be the maximum oxygen consumption, but for example the transportation of oxygen is also very important. Additionally, there is a multitude of very important aspects like hematological factors, genetics and muscle fiber type that determines the power profile of the cyclist. Climbers and sprinters for example are two totally different kind of racers.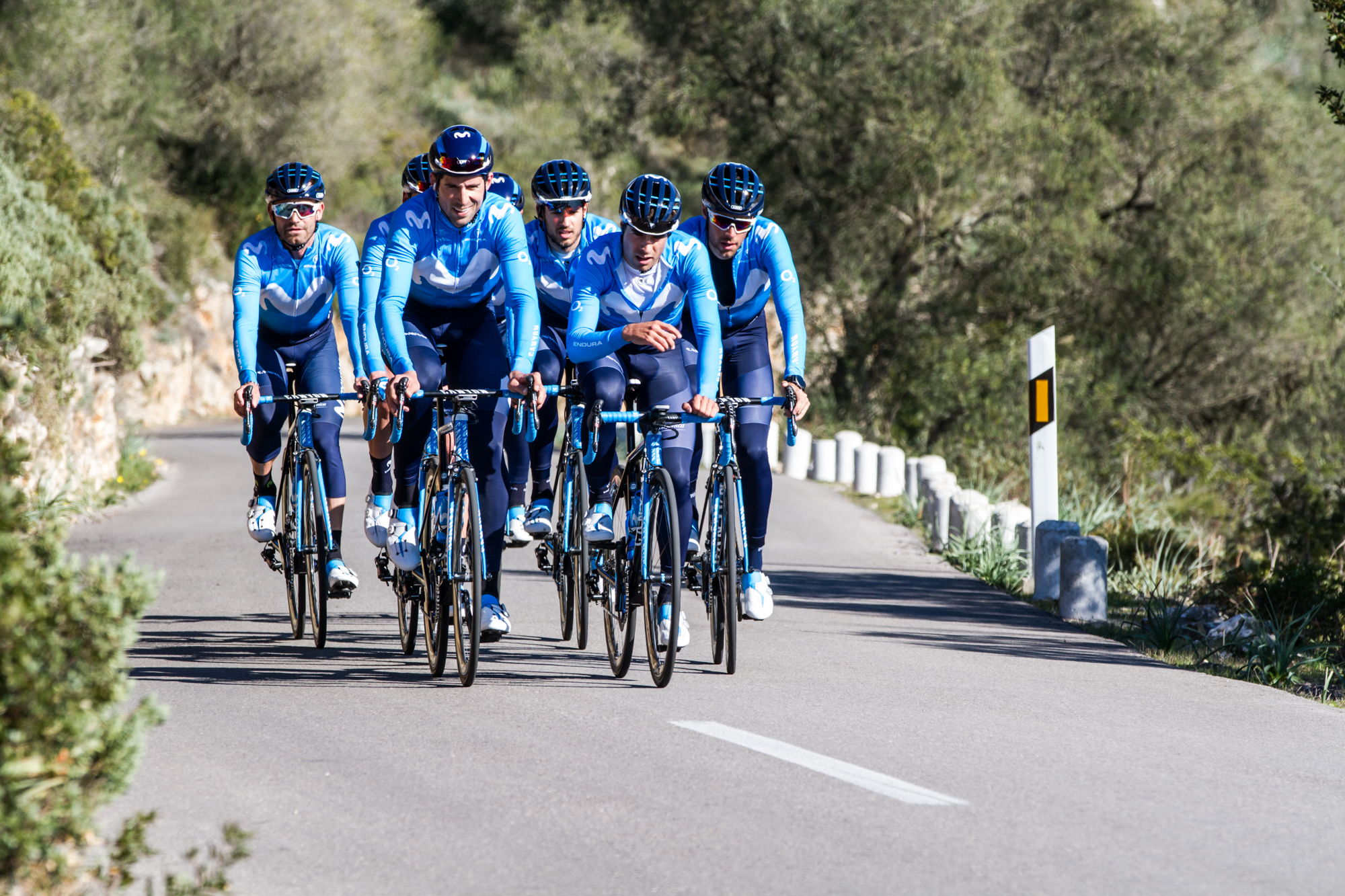 power2max: Regarding the capabilities of professional riders, do you have a favorite workout or a special training session you recommend doing before a big race like the Tour de France for the riders of Movistar team?
Mikel: There are certain training sessions that have to be done to face the Tour de France. One session for example, but I won't tell you which rider is doing it, here in Granada (730m above sea level) starts with 30 minutes warm up. Then the rider has to climb "El Purche" (12,2km @6,2%) three times and then the rider goes up to Pico Veleta to an altitude of 3395m in the Sierra Nevada. This short workout has 4500 meters of climbing in a very short ride of 80km. Another example is to start in Granada, climb "El Purche" first time easy, second time full gas, continue with "El Duque" (7,1km @8,4%) to end up climbing to Pico Veleta again. This workout is simulating the intensity of a lead group of a stage race and of course finishes with a sprint to the finish line.