While the road racing season is in full swing, mountain bikers are also heading for the season's peak. Daniel Geismayr of Team Centurion Vaude is currently preparing for the MTB Marathon World Championships on September, 15th in Auronzo, Italy. We had the opportunity to talk to Daniel about the season and his preparations in the altitude training camp. We also learned why a power meter is indispensable for him, especially at the training camp at 2000m height.
p2m: Hi Daniel, how was your season so far and how are the preparations for the World Championships going?
Daniel: I'm very satisfied with the season so far. After we rode a strong Cape Epic, I was able to defend my title as Austrian National Champion in the MTB Marathon in June. I also managed to win a few other marathons. But now my focus is on the World Championships and that's why I am in the altitude training camp in Samnaun.
p2m: Altitude training camp sounds like hard work. How exactly do you prepare for World Championships?
Daniel: I use the principle of "sleep high – train low". So I sleep at about 1800m and mostly train  in the valley at about 1000m or lower. But I also do some training sessions at altitude. This is how I want to prepare myself for the World championships that start at about 840m and go up to 2300m.
p2m: Which role does your power meter play in high altitude preparation?
Daniel: I know my body very well and I know my threshold power from various performance tests. But up here in the altitude training camp that is different. There is less oxygen in the air and therefore there is also a power loss of about 5-10%. With every training that I do in altitude, I have to take that into account. I look at my watts and try not to go too fast. I don't want to overpace and end up with no training effect or even in overtraining. In addition, I regularly check my workouts with my coach. This helps me to eat correctly, since we are looking at carbohydrates I burned during the workouts.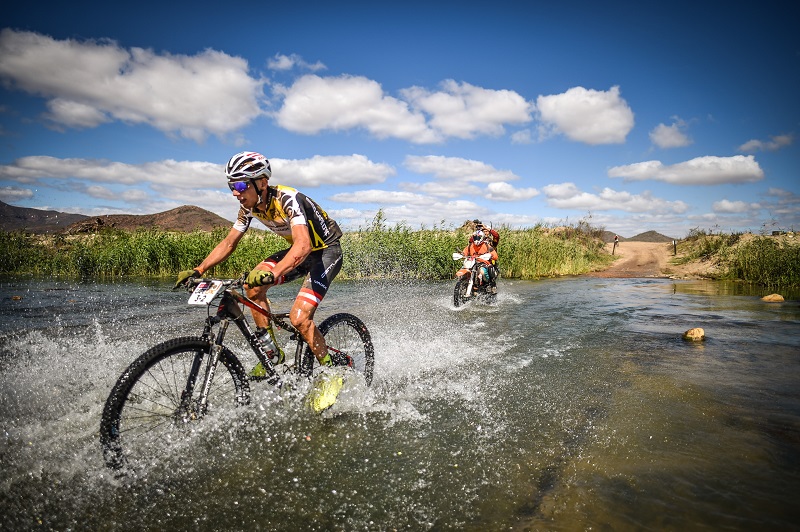 p2m: In addition to training for endurance and your power, the bike handling is an essential part of MTB racing. Do you practice this separately?
Daniel: No, not really. When I ride up a mountain, it usually goes downhill again. The good thing is that training my bike handling skills and endurance training can be combined well in MTB marathon. However, I sometimes get my bike on a rest day and take a lift up the mountain and then go for the downhill. This is fun and it also improves my bike handling skills.
p2m: What is your schedule up to the MTB Marathon World Championship?
Daniel: There are two races left before the World Championships, but otherwise the focus is clearly on the training. After my third place last year, I want to be at the top this year!
p2m: The whole power2max team wishes you good luck!