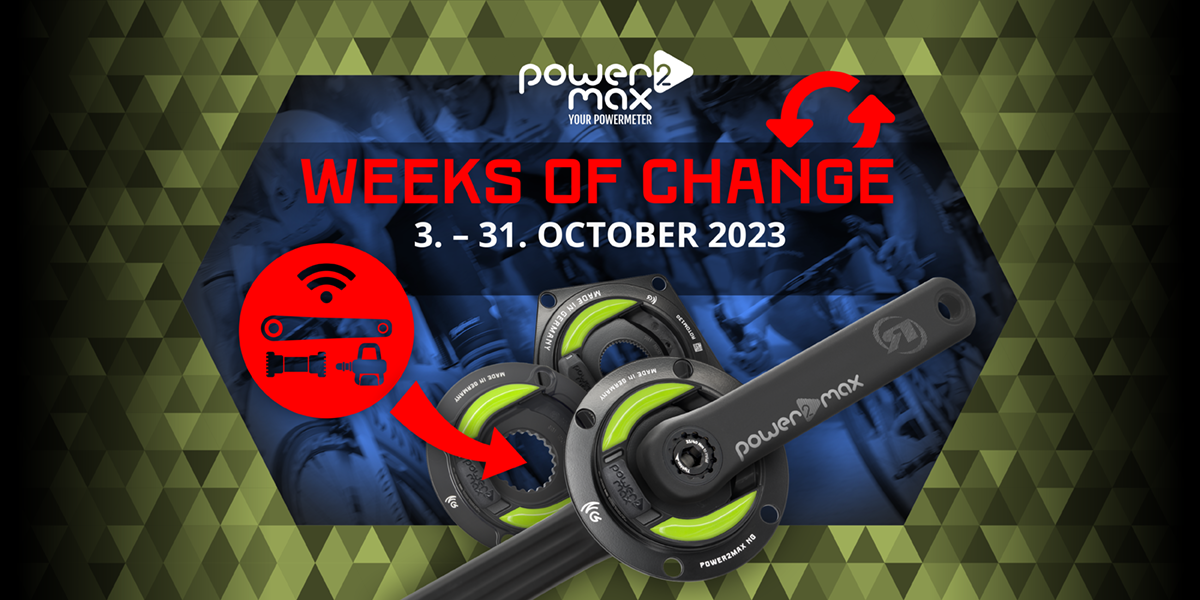 From 03.10.2023 to 31.10.2023 you have the opportunity to exchange your old powermeter (regardless of manufacturer, whether spider-, pedal- or axle-based) for a new power2max NG or NGEco.
It doesn't matter if the powermeter still works or not. If you want to exchange an old powermeter during our "Weeks of Change", you will receive a discount of 150€* on the purchase of a new NGEco powermeter and 200€* on the purchase of a NG.
Please note: Goods that have already been reduced are excluded from the weeks of change promotion.
1. you send your old or defective powermeter to the following address:
Saxonar GmbH
Attn: Weeks of change".
main street 54
02906 Waldhufen/OT Nieder Seifersdorf
Germany
2. you contact our support team at the same time and ask for advice: contact
3. after we have clarified the formalities of the exchange, you will receive a discount code for our homepage. You can decide whether you want to save 150€* on the purchase of an NGEco or 200€* on the purchase of an NG.
4. after receiving the older or defective powermeter and the payment, we will immediately deliver your new training partner.
* The discounts of 150€ or 200€ include VAT. In non-EU countries where we ship VAT-free, the discounts are 126€ for the NGEco and 168€ for the NG.