Power measurement on mountain bikes has become increasingly important in recent years. Whether targeted training with the MTB or the right pacing strategy for long climbs and bike marathons, for many athletes a powermeter on the MTB is essential. With our NG and NGeco powermeters we have the ideal tool for all those who rely on Race Face cranksets.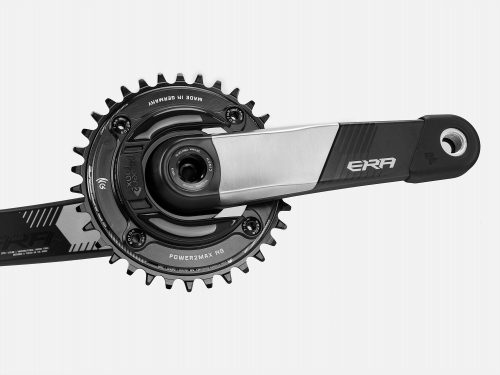 Compatible cranks
Race Face uses the CHINCH standard for its direct mount chainrings. This standard allows us to use our power2max powermeters on any Race Face crank. This includes the ERA, Turbine and NEXT SL cranks. All you need is our powermeter and a new chainring with BCD (bolt circle diameter) 104 and matching chainring bolts. The only exception are setups that use the "Flipped Chainring" from Race Face.
Chain line with Race Face
Race Face cranks determine their chain line via the length of the installed axle. Our power meters are therefore compatible with the common chain lines non-boost (49mm), boost (52mm) and super-boost (55mm).
Our flagship NG powermeter for Race Face cranks can be found here
You can find the NGeco variant of the powermeter here